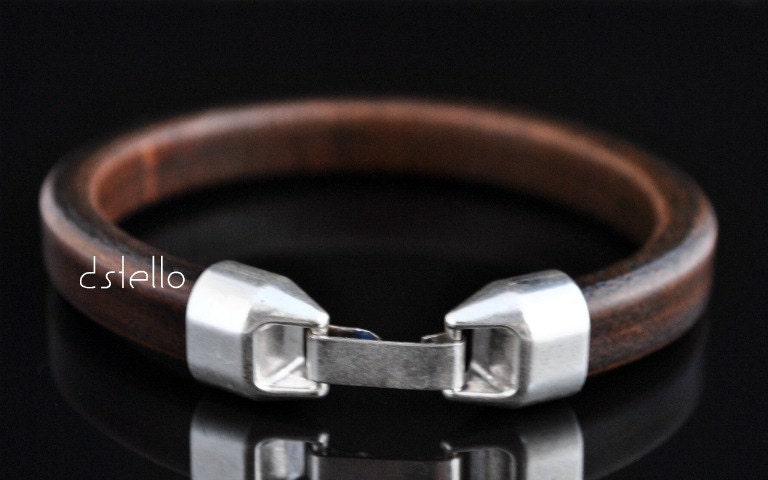 In the wake of the Timex Weekender find (the latest development has led me to purchase the gray and black dialed models, with the goal of swapping the black's bracelet onto the gray dialed head - which ought be the bee's knees, though I'll post a pic when all is said and done for you to decide), I've been looking online for leather bracelets and other trinkets (i.e. rings) to accessorize my now-full watch box.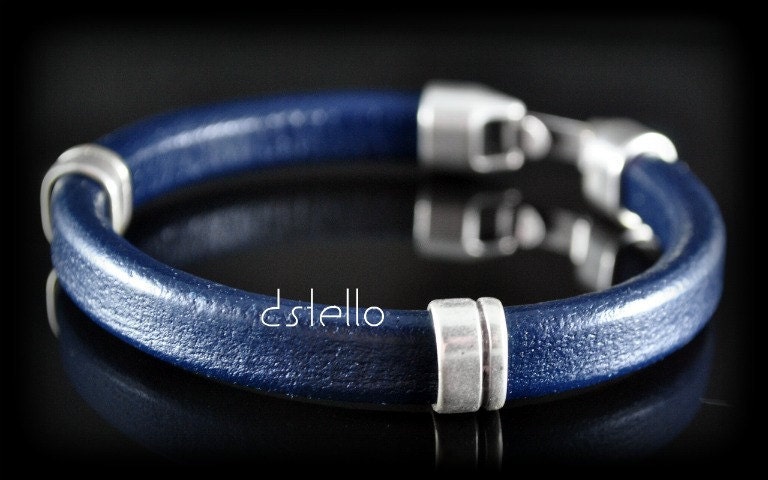 In this pursuit,
Etsy
has proven a bountiful hunting ground. I found several boutique vendors offering attractive leather bracelets in a variety of styles and colors, and ended going with one called
Dstello
, based in Spain. The challenge was to find an attactive bracelet with a minimal amount of metal hardware (to minimize nicks and scratches to watches worn on the same wrist) and a complete avoidance of magnetic clasps, to prevent any possibility of magnetizing my watches. I decided upon
this simple bracelet with a hook closure
to begin with, but also ordered a customized version of
this blue leather bracelet
with silver-toned hardware. Both are on their way, and I'll post reviews of both when they arrive and I've had enough time to put them through their intended paces.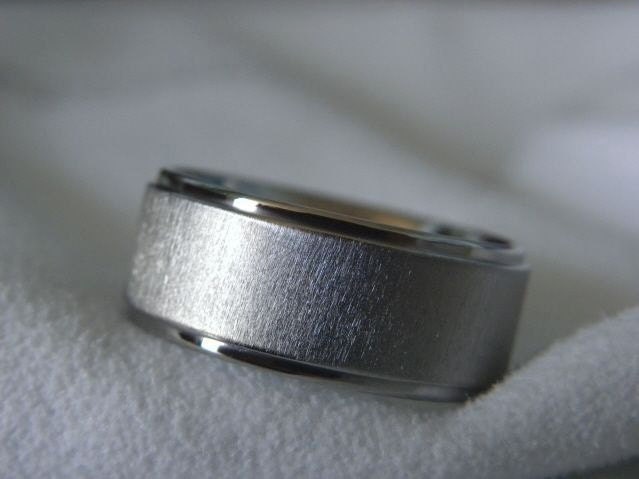 I also went looking for titanium rings, and found a variety of offerings with enameled blue stripes, which I found especially attractive. The only problem is that I'm still a little unclear about my ring size, which, like my wrist, has diminished a bit since the weight loss. My size 7.5 college ring is too big, so I imagine I'm somewhere between a 7 and a 7.25. I was lucky enough to find a very attractive size 7 ring on clearance at the
titaniumknights
boutique, so I figured it was worth the risk to buy it and see how it works out.